Adam Rinella, VP Development, Burger Lounge Restaurants was interviewed by Food Chain Magazine on new technologies Burger Lounge has their eye on.

Burger Lounge is currently using JTECH's Vuze® table location systems in 11 restaurants to speed service and improve the guest experience. Burger Lounge also uses JTECH pagers for counter service in other locations.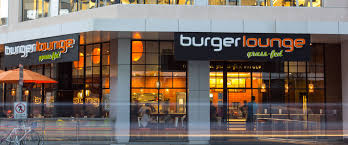 Burger Lounge is embracing new technology as it has become more important than ever. One example of this has been the retrofitting of most of its stores with the Vuze table tracking system.
Adam Rinella had this to say about JTECH's Guest Location Technology:
"Guests receive a pager when they place their order in these stores, and when placed on their table, the pager sends a signal back to a screen mounted at the pass-through window that lets the Server know which table the guest is seated," Adam explains.
"When the food is ready, the Server can instruct the Food Runner to take the order directly to the customer instead of having to search for the table. This improves our efficiency and ensures the food gets to the table in a timely manner while it is still piping hot. The response to this system has been very positive, and we are now looking to supplement this by researching things like self-ordering kiosks and kitchen display systems."

Having recently opened its first store in the Sacramento market (in the new Downtown Commons project) to a phenomenal response, the company is excited about its upcoming growth opportunities. "We are looking to open between four and six stores per year, with a potential new market outside of California being established in 2020," Adam concludes. "We believe that we remain unique in what we do and that our guests have a high degree of appreciation for those differentiators, and that is why the future is bright for Burger Lounge."