Today, it's increasingly challenging for restaurants to compete for foot traffic. When considering how to attract restaurants guests to your restaurant, think of your layout. Are you making the best use of space and mood to cater to your guests?

Guests Like A Fully-Seated Restaurant
People like to frequent restaurants where other people actually go. Not only is it a little unsettling to be the only person in a restaurant, for many, it also defeats the whole point of eating out.

Guests want to feel like they are part of the crowd
Ideally, you're operating at maximum capacity every day. But if your restaurant competes with popular take-out and delivery services, you may need room for more than just food. Here are some ways to attract more dine-in traffic and keep those seats full:
Leave Room to Host Events
When designing your restaurant seating arrangement, don't skimp on space for entertainment. In an age where any meal is a swipe away from being delivered to the door, sometimes food is not enough. Today, people are looking to engage with events like trivia night, dancing, or live entertainment.

Control Sound Volume
While music and background noises can make an area lively, guests like to be able to talk to each other. Pay attention to the noise levels —especially if you have a modern decor with open, lofty spaces. Curtains, carpeting and fabric covered wall panels are useful in more industrial spaces.


Provide Outdoor Seating
According to FastCasual magazine, outdoor seating can keep your patrons happy and boost your bottom line by 30%. Consider using outdoor spaces such as rooftops or patios with colorful umbrellas and decor for curbside appeal and ambiance.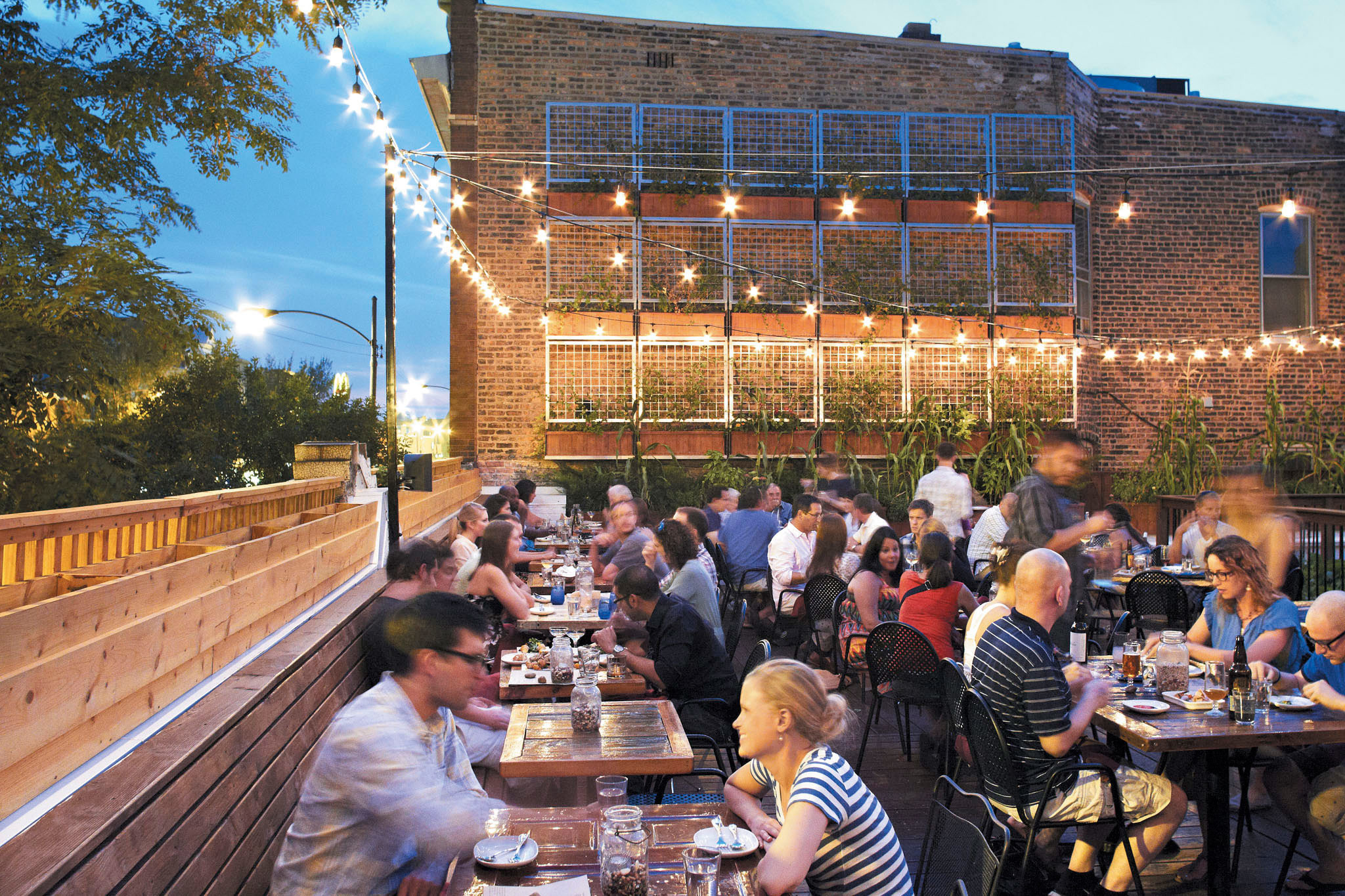 Patrons like outdoor spaces.
Guests Like Feeling Protected
When people are eating, they like to feel protected. This is why many prefer to sit in a booth as opposed to a two-top "floating" in the middle of the restaurant.
Even if you have an open, lofty space, there are a few tricks to create a feeling of protection:
Anchor Seating
You can create a feeling of security with a restaurant seating technique called anchoring. This simply means arranging tables near a wall, a column or even on a rug to give a feeling of privacy. (Though sometimes, "floating tables" in the center of a room also serve a purpose for guests more in a rush.) Be sure to mix both types of tables with an emphasis on anchoring.


Design Zones
Separate spaces into zones. Offer options, for example, a special "zone" to accommodate large parties vs a zone for deuces for guest who want more privacy. Make sure that the staff has plenty of space to maneuver around comfortably.


Lighting
Lighting with your restaurant seating is everything when it comes to creating an atmosphere. Make sure that the lighting is soft and doesn't create cast harsh shadows on peoples faces.

Use anchoring, zones and soft lighting so people feel "safe"
When it comes to a seating strategy for your restaurant, creating mood and ambiance are an important factor. Consider a strategy for attracting dine-in traffic with may include leaving room for entertainment or dancing.