Season 9 Episode 12 of Hawaii Five-0 features the signature QuietCall® healthcare pager from JTECH.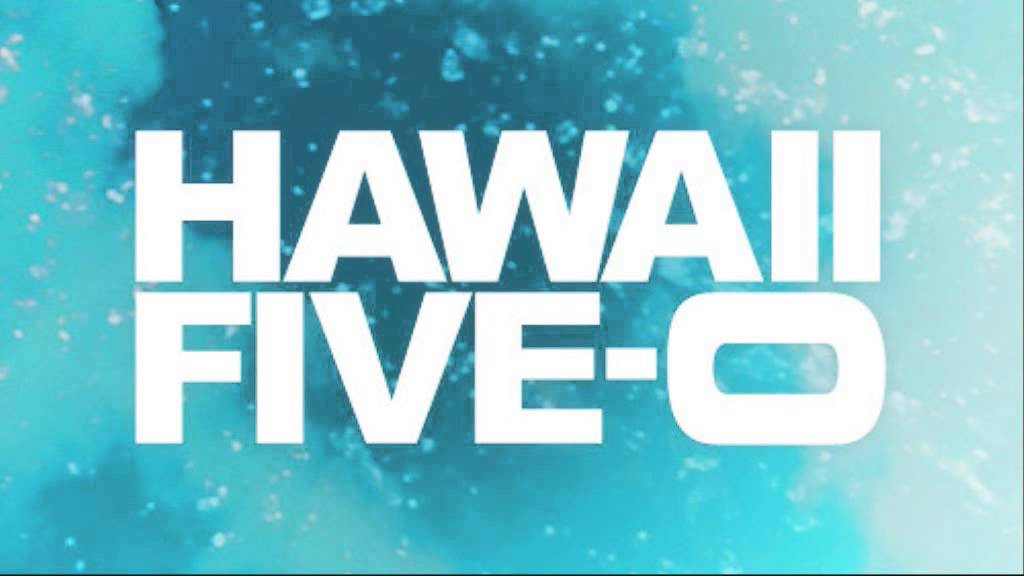 In S9, Ep12 of Hawaii Five-0, art imitates everyday real life drama in a hospital setting. People are waiting for news. They are eagerly awaiting the status of loved ones in a lobby or hospital cafeteria. How do you keep patients and families notified while giving them the freedom to grab a cup of coffee? Use a healthcare paging system from JTECH!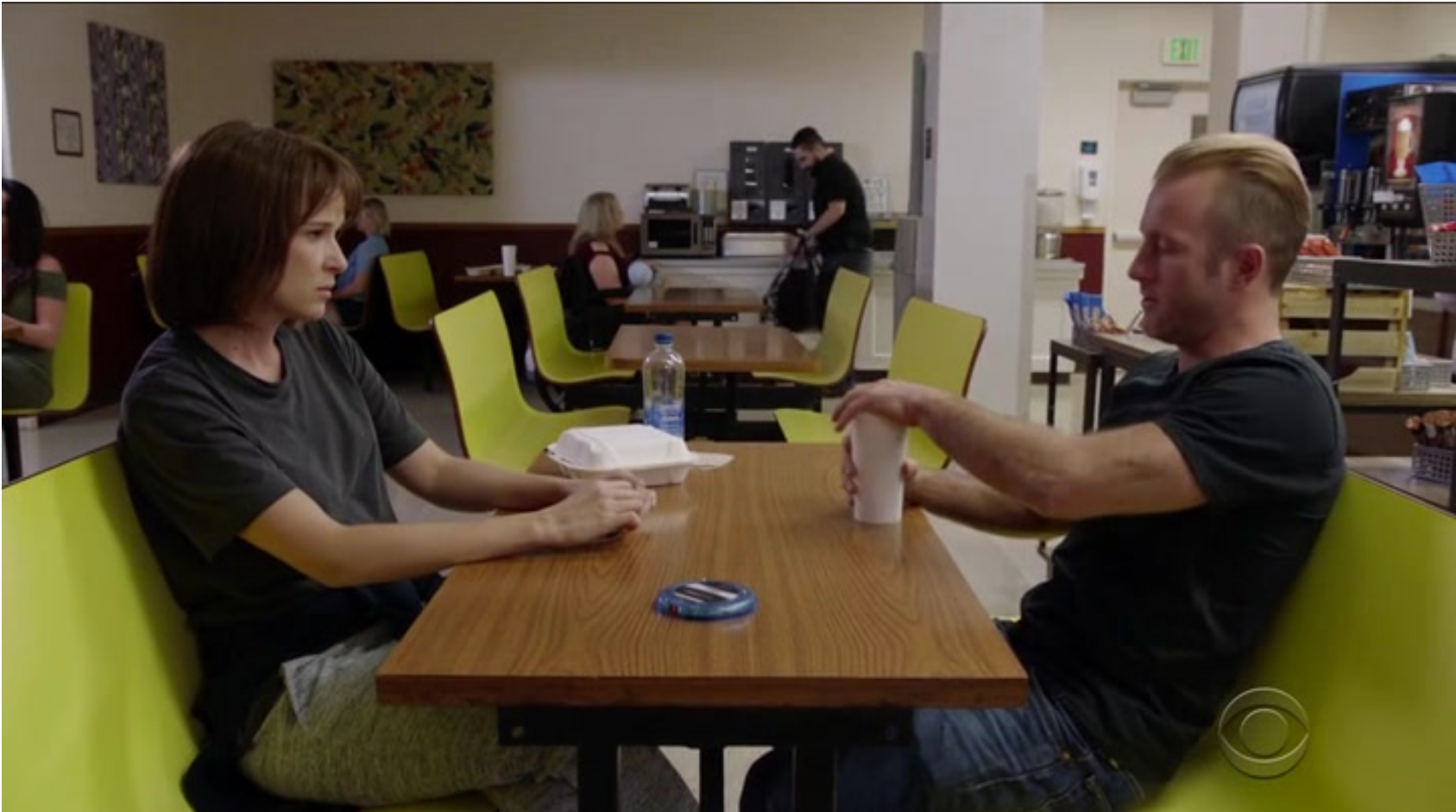 Rachel and Danny eat in the hospital cafeteria with a JTECH QuietCall® healthcare pager as they wait to find out what happened with Grace who is hospitalized after a life-threatening car accident. The CBS show, Hawaii Five-0, S9 Ep12 aired Jan 11, 2019.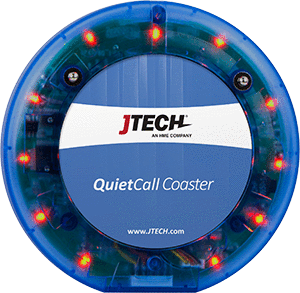 The JTECH, QuietCall Coaster notifies patients and family with a flash or vibration when it's time to be seen. For healthcare, patients are more assured with a silent page as they feel they have more discretion over their doctor wait.
Need a solution for healthcare communication? We have staff and patient pagers for hospitals, doctor offices and other clinics.
Learn More about our Healthcare Pagers.