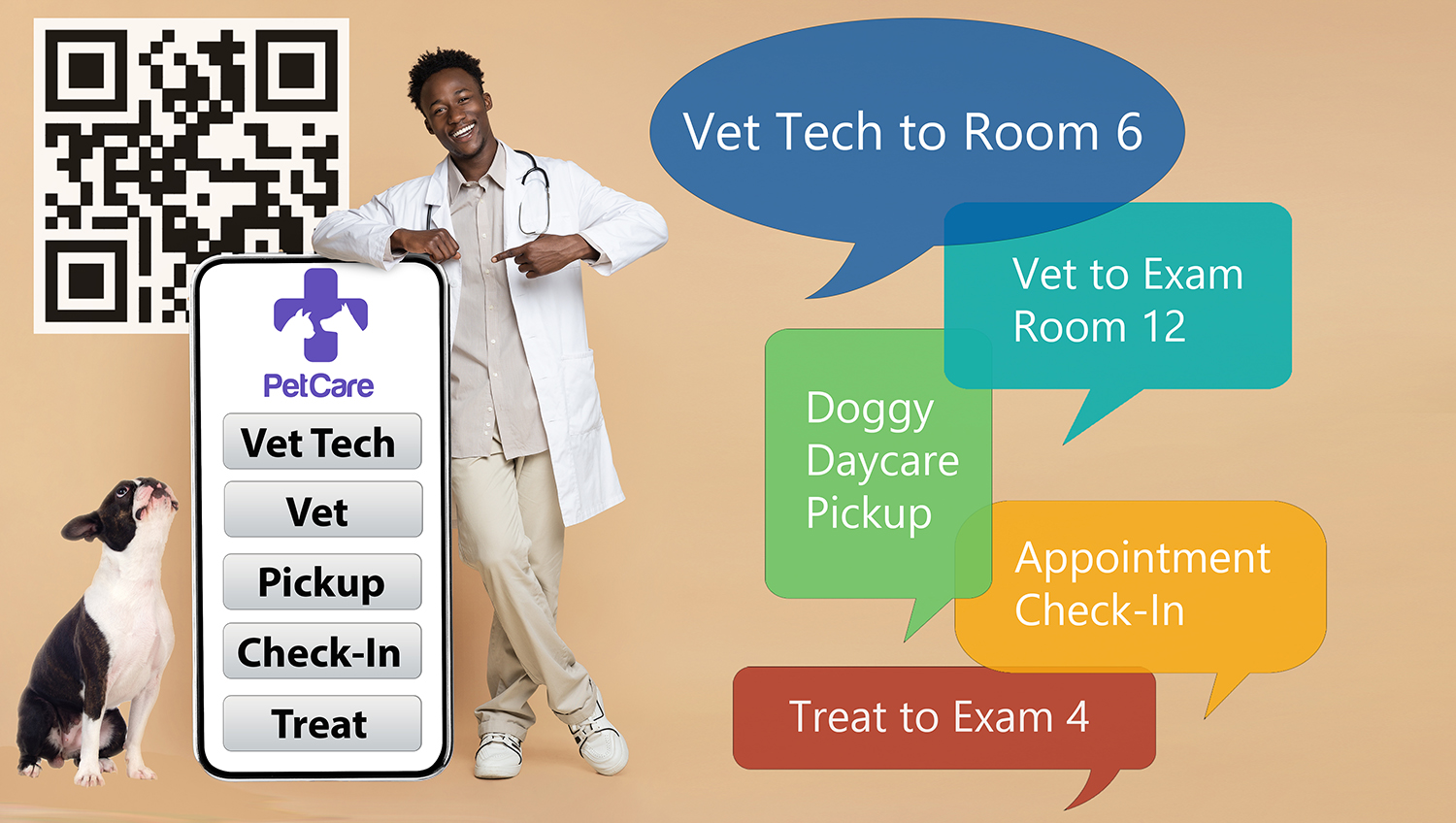 The NEW Virtual Service Kiosk
Pets deserve excellent customer service too!
Combined with our popular SmartCall Alert Pagers, the new Virtual Service Kiosk System will keep your staff moving and your customers - even the furry ones - happy! With the scan of a QR code, anywhere inside and outside your practice, clients can choose from up to five virtual buttons. A simple management console allows you to setup each button with a name and destination - pager, URL or phone number. They can be edited anytime and you can even turn the "buttons" on and off when not needed.
Need an Expert
Let one of our Customer Success Managers help you build a warehouse, manufacturing or logistics system tailored to your specific needs. We can provide you with multiple options and a quote with quick shipping and expert 24/7 support.