We Received Your Message!
We will contact you as soon as we can to assist you with your request.

In the meantime, check out our Online Store and Support Page - maybe they can help!
Get Product Information
User Manuals

How To Guides & Product Videos

Replacement & Repair Forms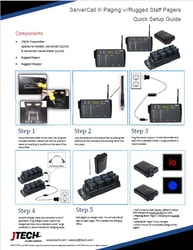 Save Time and Order Online!
Paging Systems

Two-Way Radios

Replacement Pagers

Batteries & Accessories