Guest Pager Systems
Stay Connected For A Great Guest Experience
When guests are free to roam, they can enjoy a beverage at the bar or browse your gift shop. Treat your patrons to a drink and a distraction and they'll forget they were even waiting when you alert them that their table is ready."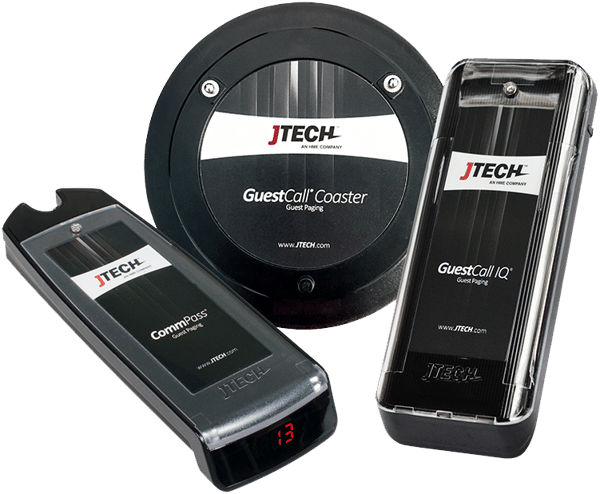 Maintain guest loyalty and increase sales. Whether you're in the restaurant, retail or hospitality industry, you understand the importance of guest satisfaction.
Make the dining-out or shopping experience more pleasant and efficient. With GuestCall® guest pagers, your guest feel more connected while they visit the bar or shop while they wait.
Our guest pagers are designed to streamline your guest's experience. Choose between 3 guest pager models to fit your needs. Scale your guest paging system as your business grows.