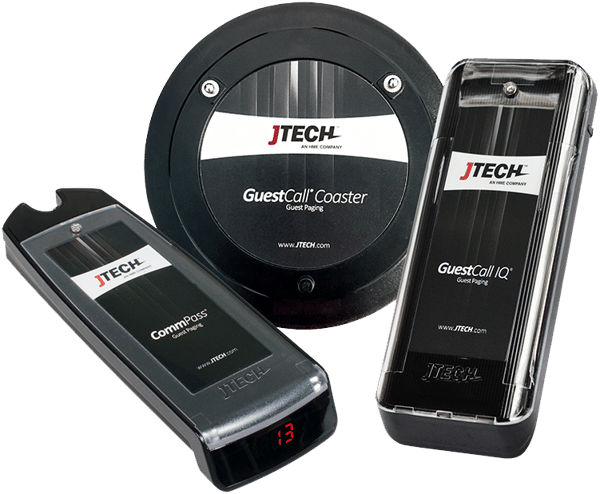 Maintain guest loyalty and increase sales. Whether you're in the restaurant, retail or hospitality industry, you understand the importance of guest satisfaction.
Make the dining-out or shopping experience more pleasant and efficient. With GuestCall® guest pagers, your guest feel more connected while they visit the bar or shop while they wait.
Our guest pagers are designed to streamline your guest's experience. Choose between 3 guest pager models to fit your needs. Scale your guest paging system as your business grows.