DirectAlert Text Alert Notifications

DirectAlert enables your third-party system to send text or pager alerts to your customers when action is needed.
With the IStation and an internet connection restaurant's with Kitchen Display Systems (KDS) or healthcare providers with Electronic Health Records (EHR/EMR) systems that can send 1-10 digit numbers can easily send text (SMS) messages or pager alerts to guests or patients.

Restaurants:
DirectAlert is ideal for restaurants using NCR Aloha that offer kiosk or counter service and need to alert guests when orders are ready for pick-up.
The guest's pager number or cell phone number is entered when the order is placed in the POS.



When the order is ready the kitchen simply hits "bump" on the KDS touch screen and an alert is automatically sent to the guest via pager or text:

"Your order is ready, please pickup at the counter", or;

"Your carryout order is ready, please pickup in marked parking spot #2"
Healthcare:
DirectAlert also assists hospitals and healthcare providers with EMR/EHR systems. Paired with the IStation transmitter healthcare providers can manage their patient wait list and send texts and pager alerts to patients when it is time for their appointment.


How it works: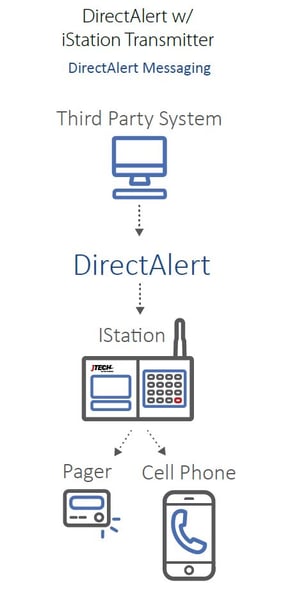 A third party system is connected to the internet and an IStation transmitter;


When a specific event occurs the third party system sends 1-10 digits to the IStation transmitter;


The IStation transmitter receives the digits and sends a text or a pager alert:
---
Specifications


Message Delivery Types:
SMS Text Messages

Pager Alerts:
Equipment:
Compatible:


Hospitality/Restaurants:

NCR | Aloha version 15.1 Kitchen Display System or higher

Any system that can send 1-10 digits (up to 17 digits can be accommodated for international text)





Hospitals and Healthcare Providers:

Any system that can send 1-10 digits (up to 17 digits can be accommodated for international text)



Languages Supported:
All Latin Character Based Languages, i.e. English, Spanish, French


Availability:
US Domestic: Text and Pager Messaging

Internationally: Text* and Pager Messaging



*International text requires the international dialing code (IDD) and country code; i.e. 001 + 44

IStation Transmitter


Only Required for Pager Alerts

Length: 9.37 inches (23.7 cm)
Width: 5.5 inches (14 cm)
Height: 1.75 inches (4.3 cm)
Weight: 1.6 lbs (0.72 k)



Optional IStation Keyboard

You May Also Like: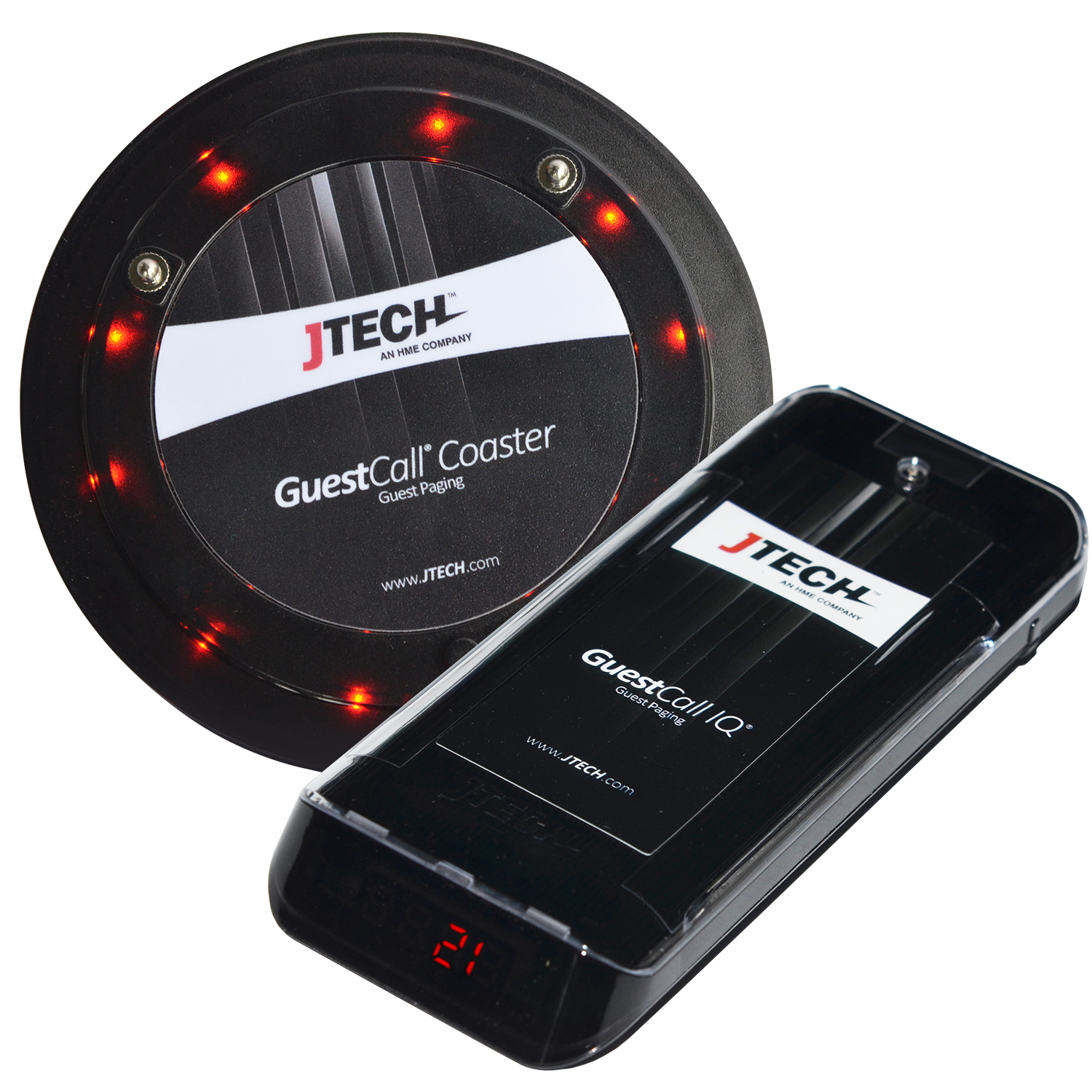 Need an Expert
Let one of our Customer Success Managers help you build a warehouse, manufacturing or logistics system tailored to your specific needs. We can provide you with multiple options and a quote with quick shipping and expert 24/7 support.