Hospitality - Hotel Communication System, Event Push for Service, and Guest Paging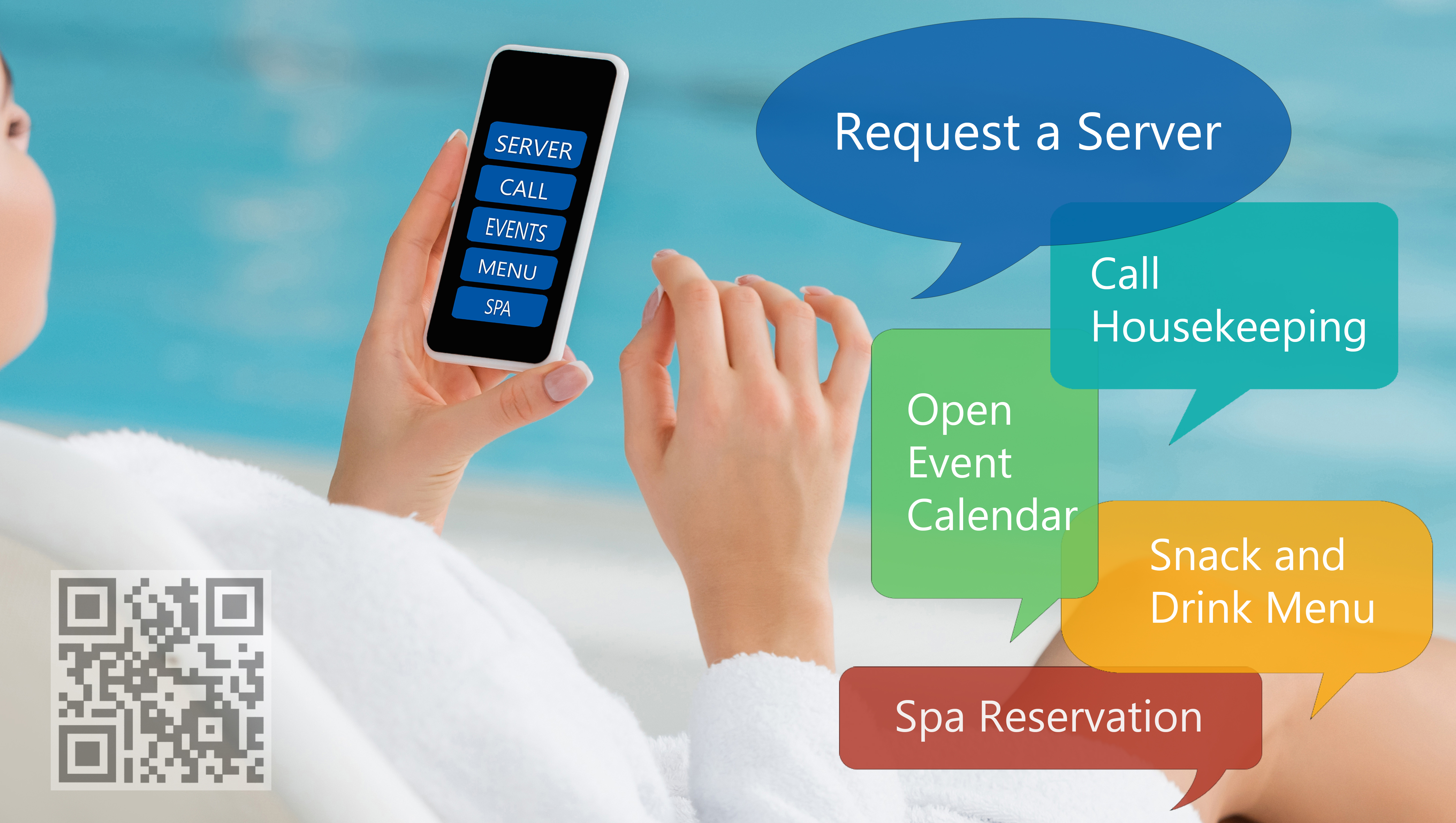 The NEW Virtual Service Kiosk
A QR Code - Virtual Button Staff Notification Solution
Imagine your guests never having to leave their chair. Your staff will be at your guests' service in the blink of an eye. Turn tables faster and create a better customer experience. With up to five customizable virtual push buttons, your customers can call for their server, the manager or a host/hostess. Buttons can be programmed for specific services such as wine recommendations by a sommelier, attendance to a fireplace, help in a game room/playground or a busser to clean a table. A button can also be programmed to open a URL. Consolidate multiple QR Codes into one simple to use kiosk that can go anywhere traditional push buttons are not practical.
The Five Contact-less Programmable Buttons that come with each QR Code can be programmed to:
Send a Page
Open a URL
Call a Phone Number
Send an Email
Guest Paging
Find the best-selling coaster pagers, vibrating pagers or flashing pagers to alert your guests. Combine with HostConcepts for the ultimate in waitlist, table management and reservations solutions.
Advantages:
Speed Table Turns

Reduce Wait Times

Streamline Front of House

Reduce No-shows

Increase Revenue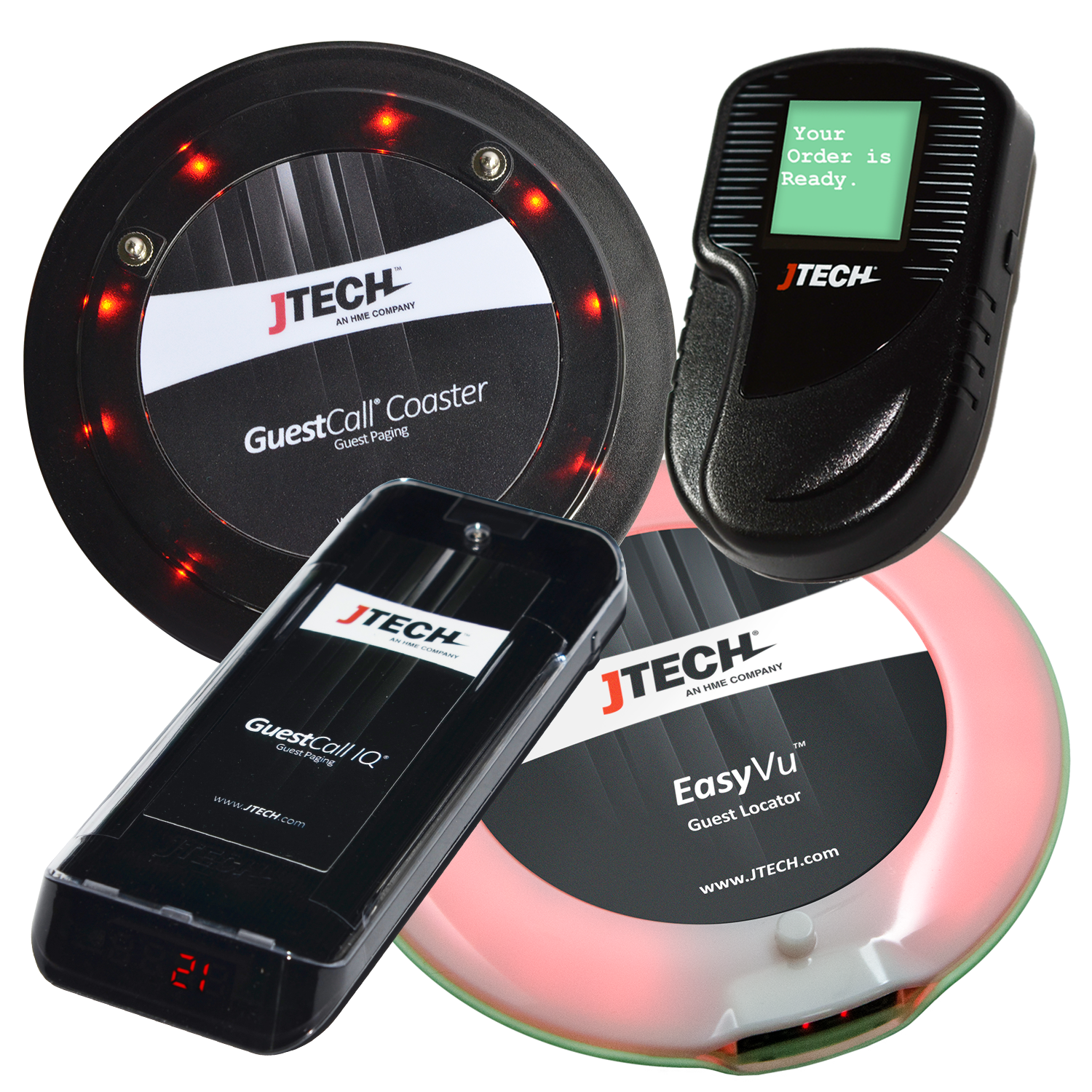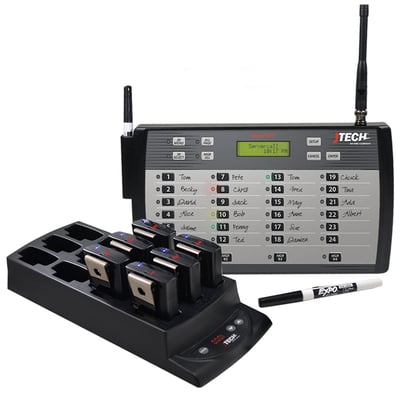 Staff and Server Paging
Use server pagers with the best coverage in the industry for hospitality management and staff. We can help navigate labor shortages and evolving business models.
With new health requirements and services such as curbside, take-out and delivery restaurants are left to figure out how to overcome:
Labor Shortages

Wage Increases

Increased Guest Expectations

Convenience and Delivery Costs
Need an Expert
Whether you are a five room inn, country club or cruise ship with thousands of passengers we have you covered. JTECH is the industry leader in quality, range and customer service. Exceed your guests expectations by making sure your staff is equipped with the most dependable and effective communication equipment.
Let one of our Customer Success Managers help you build a customer service technology solution tailored to your specific needs. We can provide you with multiple options and a quote with quick shipping and expert 24/7 support.