Waitlist with Unlimited Texting
Tap-Ahead™ Seating
Reservation Management
Table & Server Management
HostConcepts® is an all-inclusive solution for restaurant table and waitlist management.
Manage your waitlist, track reservations, and optimize table and server management with ease. Stay connected to your guests via unlimited text. Add a JTECH Guest Paging system to ensure you stay connected to all your guests via their preference.
With HostConcepts, easily manage your front of house and provide the best guest experience with the flexibility to choose the features that meet your business' needs.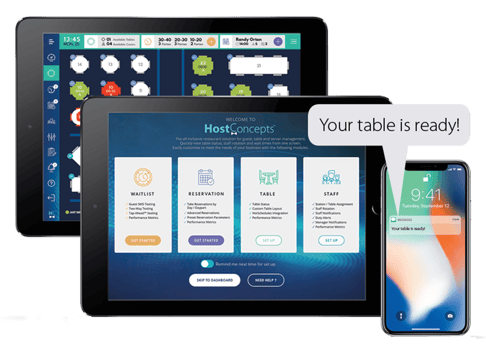 Features