Restaurant and Food Service
GUEST & STAFF PAGING SYSTEMS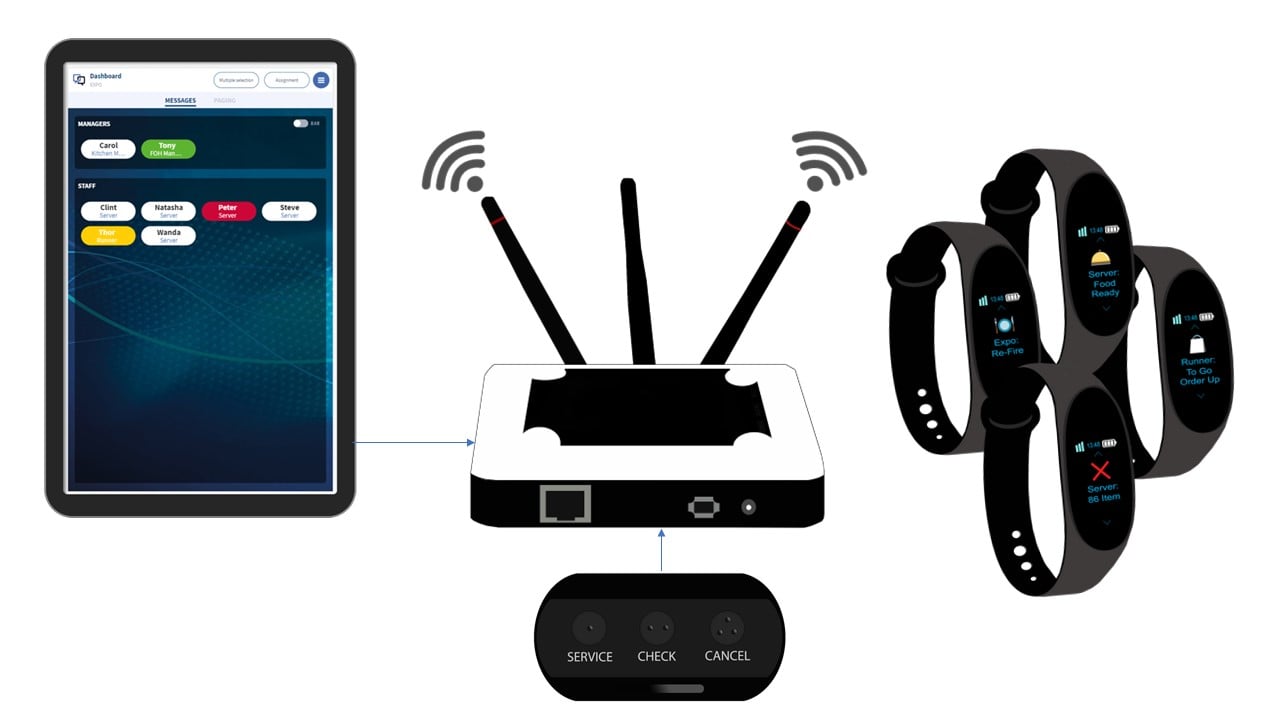 Looking for a way to notify your staff that is discreet and efficient? Check out LinkWear. LinkWear is a wearable communication system that gets the right message, to the right person, at the right time!
Can your QR Code send a message to a server or manager? The Virtual Service Kiosk Can!
A QR Code - Virtual Button Staff Notification Solution
Your staff will be at your guests' service in the blink of an eye. Turn tables faster and create a better customer experience. With up to five customizable virtual push buttons, your customers can call for their server, the manager or a host/hostess. Buttons can be programmed for specific services such as wine recommendations by a sommelier, attendance to a fireplace, help in a game room/playground or a busser to clean a table. A button can also be programmed to open a URL. Consolidate multiple QR Codes into one simple to use kiosk that can go anywhere traditional push buttons are not practical.
The Five Programmable Buttons that come with each QR Code can be programmed to:
Send a Page
Open a URL
Call a Phone Number
Send an Email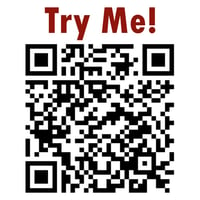 More New Guest and Staff Communication Products:
EXTREME Coaster
Restaurant Tough
We already offer the industry leading GuestCall® Restaurant Paging System with the reliable, durable, FCC Licensed Coaster pagers. If your business needs an even more rugged pager, the GuestCall Coaster Extreme is the solution. This new pager is so rugged that we are putting our money where our mouth is and offering an EXTREME WARRANTY.
Rubber Bumper for Shock Absorption
Water Resistant Housing
Impervious to Chips and Scratches
Two Year No Questions Asked Pager Warranty
SmartCall Alert
Visual-Audible-Vibe-Text
The SmartCall Alert pager offers the most flexible pager available. Customized background colors and alphanumeric text messages deliver the most efficient notification system for busy, noisy and short-staffed restaurants, bars and breweries. Use as Guest Paging for extra flexibility and options.
Designate colors to different sections or situations such as food pickup, hostess stand, manager requested, etc.
Provide guests with specific instructions when their table or order is ready.
Combine with push buttons to allow customers to request service or assistance such as restrooms, coat check, valet etc.
TableScout™
Update table status and Increase table turnover with our hand-held table status updater.
Need an Expert
Let one of our Customer Success Managers help you build a warehouse, manufacturing or logistics system tailored to your specific needs. We can provide you with multiple options and a quote with quick shipping and expert 24/7 support.