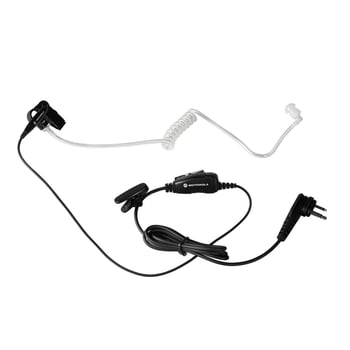 Motorola DLR Surveillance Earpiece
This optional single-wire earpiece offers a combined microphone and push-to-talk capabilities. Includes a clear acoustic tube and rubber ear tip for extended wear comfort.

---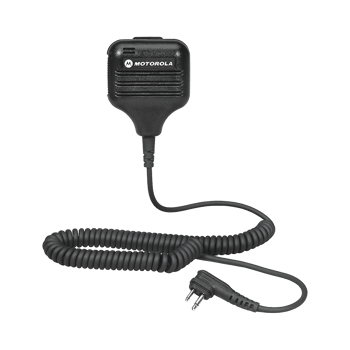 Motorola Remote Speaker Mic
Remote speaker microphone easily clips onto a shirt or collar, allowing you to speak and listen without having to reach for your radio.