Motorola CLS 1410 & 1110 Radios & Headsets
Designed with productivity in mind, CLS Series two-way radios and accessories offer reliability and durability for Hospitality, Retail and Healthcare professionals. Improve overall customer service with the push of a button.
Motorola CLS Radio Headsets
Motorola CLS staff headsets and surveillance earpieces are comfortable enough to wear all day. Take productivity to the next level with the best two-way radio headsets on the market.

JTECH Compatible "D" Ring Style Headset
with In-Line PTT
The JTECH 56517 is a compact and durable accessory that allows users to receive communication discreetly when using a remote speaker microphone in low-noise environments.
90 Day Warranty

---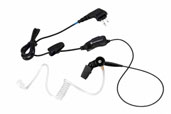 JTECH Compatible Single Wire Surveillance Earpiece Kit
Our single-wire surveillance earpiece is designed to provide simple, efficient and discrete hands-free communications.
1 Year Warranty

---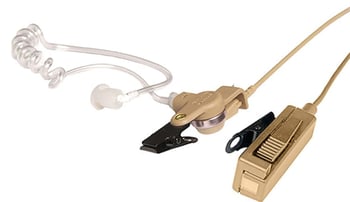 Motorola (Otto) CLS V1 Two-Wire Surveillance Headset
Two-wire earpiece with a combined microphone and push-to-talk (PTT) transmit and receive capability. Includes a clear acoustic tube and rubber eartip for extended wear comfort. Available in black or beige.
1 Year Warranty


---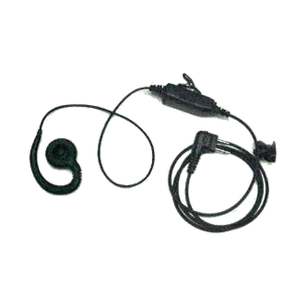 JTECH Compatible Swivel Headset with In-Line Microphone & PTT
With an inline Microphone and push-to-talk button for easy communication, the JTECH compatible swivel headset is the most popular headset for the CLS Series.
90 Day Warranty

---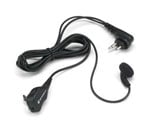 JTECH Compatible Earbud with Clip PTT & Microphone
Push-to-Talk button (PTT) on the headset means you can communicate without handling the radio. The clip attaches to a collar or sleeve.
1 Year Warranty


---
Motorola CLS Chargers & Accessories
Stay connected longer with CLS two-way radio chargers and batteries. Whether you need a single unit charger, a replacement battery or simply want options to keep your business communications open, we've got you covered.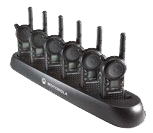 CLS Multi Unit Charger - 6 unit
Allows drop-in 6 hour charging of six radios or batteries from a single outlet. This unit is required with the Cloning feature for split-second cloning of all programming and user menu settings.


---

CLS Swivel Belt Clip Holster
The Motorola swivel belt holster replaces the one that comes standard with CLS series radios. It is made of a poly carbonate material, and includes a swivel-capable belt clip.



Need an Expert
Let one of our Customer Success Managers help you build a warehouse, manufacturing or logistics system tailored to your specific needs. We can provide you with multiple options and a quote with quick shipping and expert 24/7 support.