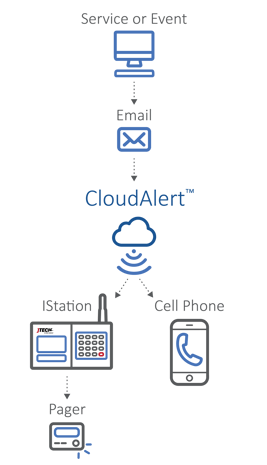 Restaurants - Notify staff or guests when a take-out or delivery order is received so they can take action. CloudAlert helps your staff stay connected to your POS, Payment Services and third-party order aggregators such as Olo, Ziosk

and Beyond Menu.

Spas, Salons & Clinics - Alert staff of guests' appointments.


Retail & Grocery - Alert associates when an online order is received so they can prepare it for pick-up.


Healthcare -

Use with SmartCall Messenger and 3

rd

party Electronic Medical Records (EMR) and Electronic Health Records (EHR) applications to send alerts via text.