QuietCall® and SmartCall™ Healthcare Pagers
Made from high quality parts, you can count on JTECH healthcare pagers for the best performance and durability in the industry.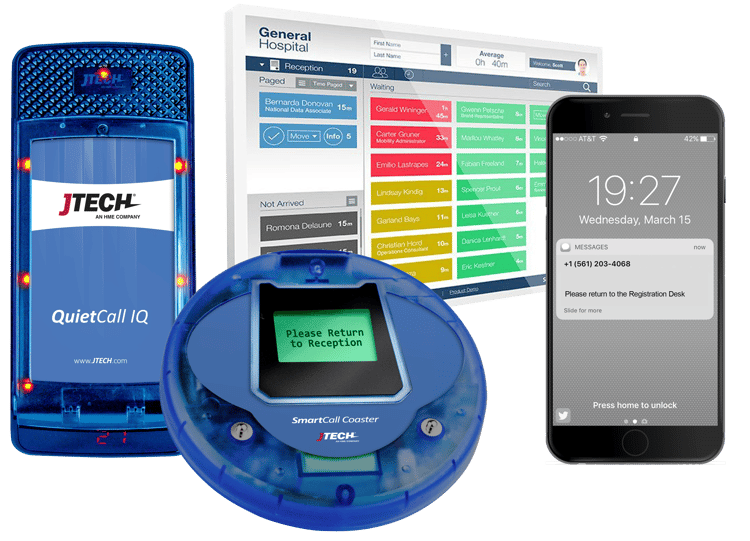 Choose a scalable medical paging system that grows with your business needs. From simple button call pagers to a more integrated paging system, our healthcare pagers are flexible and designed to grow with your practice.
Maintain a calm and serene atmosphere in your hospital or clinic with our QuietCall® healthcare pagers. Allow your guests to visit the gift store or cafeteria with peace of mind knowing that they won't miss their appointment.
Our QuietCall® healthcare pagers and SmartCall™ paging systems for medical staff and patients are used by physicians, surgical centers, hospital waiting rooms, eyecare centers, dentist offices and veterinary offices.