LinkWear Wireless Alert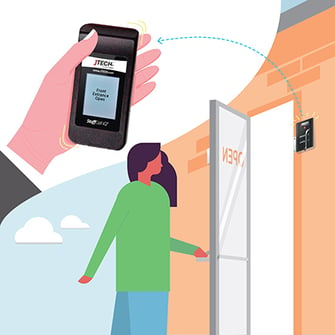 Discreet, Personalized Wireless Alert System

Get alerted when a door opens via text or pager. No matter where you are, you can feel secure knowing that you'll be notified.
Your business establishment is unique. That's why our wireless alert system is flexible. YOU determine what entry needs a notification and how you want to be alerted.
Entry Ways
Get alerted when someone walks in any door

Storage Closets / Cabinets
Perfect for medical facilities, schools and retail
Restricted Areas
Discreet notification when someone enters a restricted room or area
Restrooms
Perfect for estimating when maintenance or restocking is needed.
Two Contact Options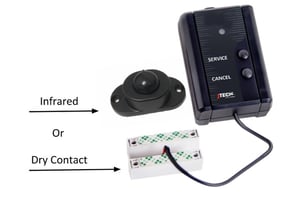 Infrared (Entryways with no doors)
Dry Contact (works on doors or cabinet
Completely Programmable
Depending on your need, you can program the number of visits required before sending an alert
.
Low Profile
Easy to install where it goes unnoticed, the discreet design will not interfere with your décor.


User-Replaceable Batteries
Replace your own batteries to reduce downtime and cost.


Low Battery Alert
Low battery notification provided via pager.


Flexible Integration
Third-party POS and KDS system integration capability.


Manager Pager Included
Comes with it's own pager or can be programmed to one of our existing pagers.
Frequency
Frequency Range: 450-470 MHZ
FCC Identifier: WDC-RESTTX
IC Identifier: 7752A-RESTTX
Channel Spacing: 12.5 KHz
Battery
AA size x 2 / 3.6V Lithium battery (4,800 mAh)

User replaceable

Est. 18-24 months

Low battery alert sent to pager
Electrical
Format: POCSAG

RF Output (Watts): 50 mWatts

Deviation: +/-4.5 KHz
Modulation Scheme: FSK
Alerts
Maintenance alert sent to multiple pagers

Escalation page sent to manager

Programmable maintenance alerts based on number of visits
Smart Technology
Magnetic door / infrared sensor

Customizable visit threshold

Visits based on door openings
Range
Effective Range: Up to .25 miles

Unique System ID eliminates interference

Speed / Baud Rate: 512 / 1200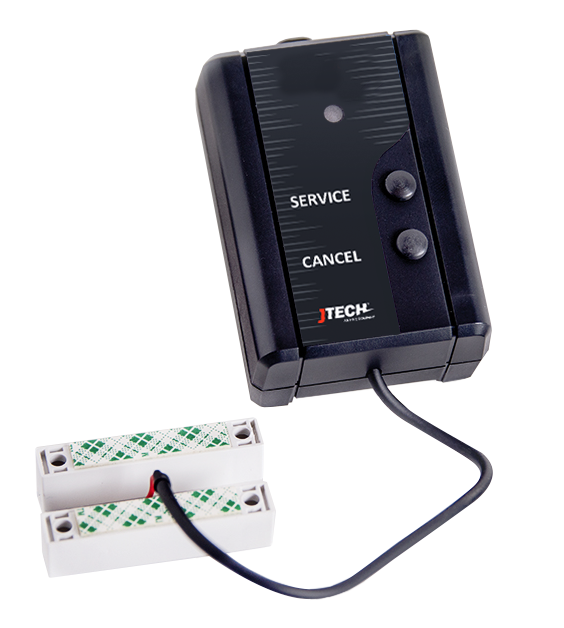 Wireless Alert
Transmitter
Length: 1.26 inches (3.2 cm)
Width: 2.08 inches (5.28 cm)
Height: 3 inches (7.62 cm)
Weight: 0.25 lbs (0.11 k)

Wireless Alert
Pager
Length: 4.25 inches (10.79 cm)
Width: 4.25 inches (10.79 cm)
Height: 0.8 inches (2.03 cm)
Weight: 0.30 lbs (0.17 k)
---
Staff Pagers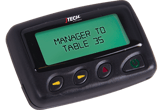 Need an Expert
Let one of our Customer Success Managers help you build a warehouse, manufacturing or logistics system tailored to your specific needs. We can provide you with multiple options and a quote with quick shipping and expert 24/7 support.