Healthcare & Hospital Paging Systems

Stay connected with patients as they navigate appointments.

Enable social distancing and off-premises patient waiting.

Communicate with staff reliably, quickly and discreetly.

Improve efficiency and reduce operation and labor costs.
JTECH offers scalable medical paging systems that grow with your business and patient needs. From a simple pager to integrated hospital and clinic paging systems, our healthcare solutions are flexible and designed to grow with your practice.
Maintain a calm and serene atmosphere in your hospital or clinic with healthcare pagers. Allow your guests to visit the gift store or cafeteria with peace of mind knowing that they won't miss their appointment.
Trust the leader in patient and staff communications since 1988
What's new for Guest and Staff Communication?
SmartCall Messenger™
Waitlist Management & Text

Safely and discreetly manage patients waiting onsite or curbside with
text or pagers alerts when it is their turn for care.

→ Connect with patients, customers and employees via text and pager

→ Coordinate curbside clients and delivery staff
→ Send and receive messages via SMS text
→ Message and send alerts via alphanumeric pagers
→ View reporting for operations, productivity and wait time management
→ Secure communications with HIPAA compliant messaging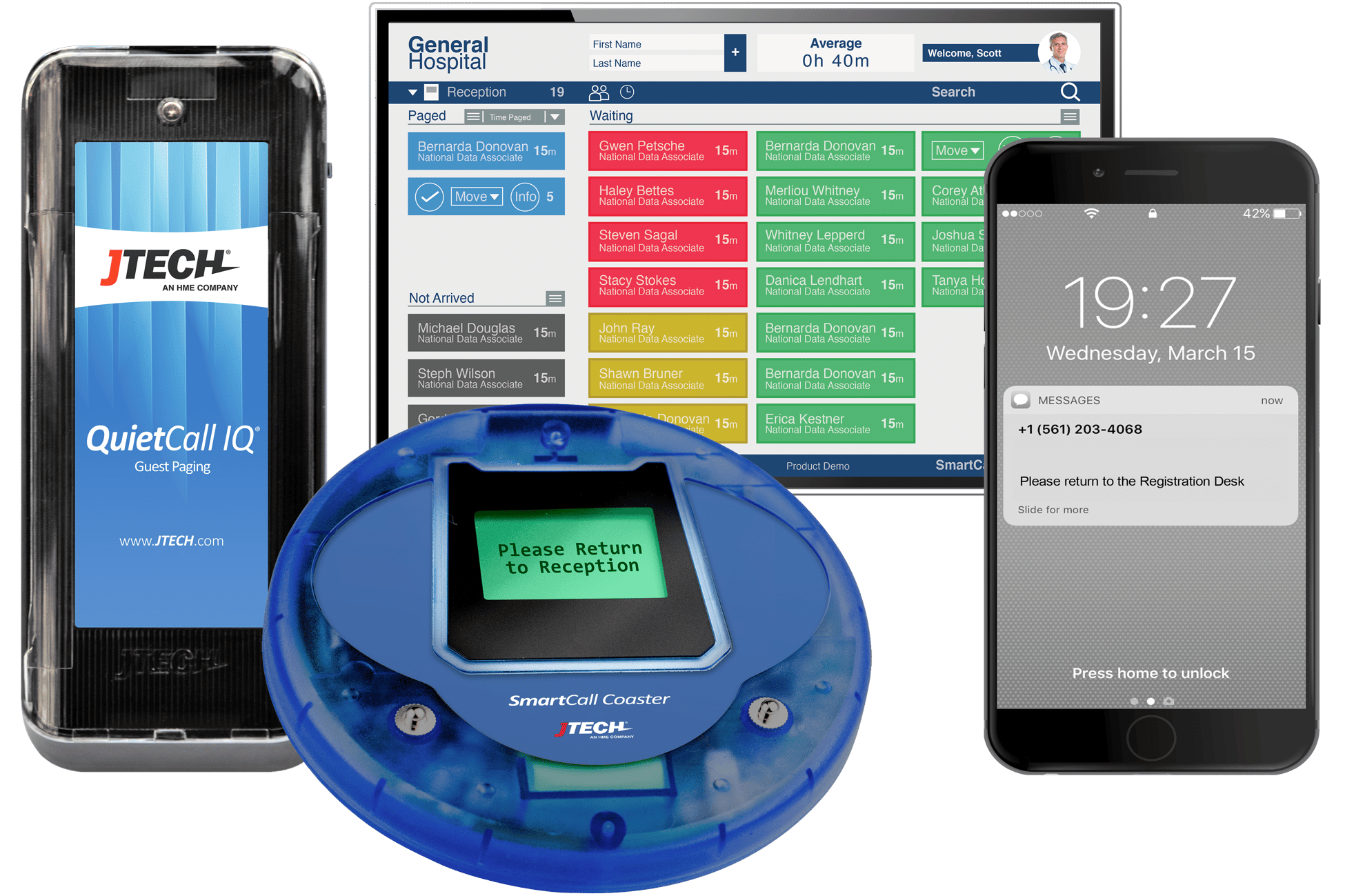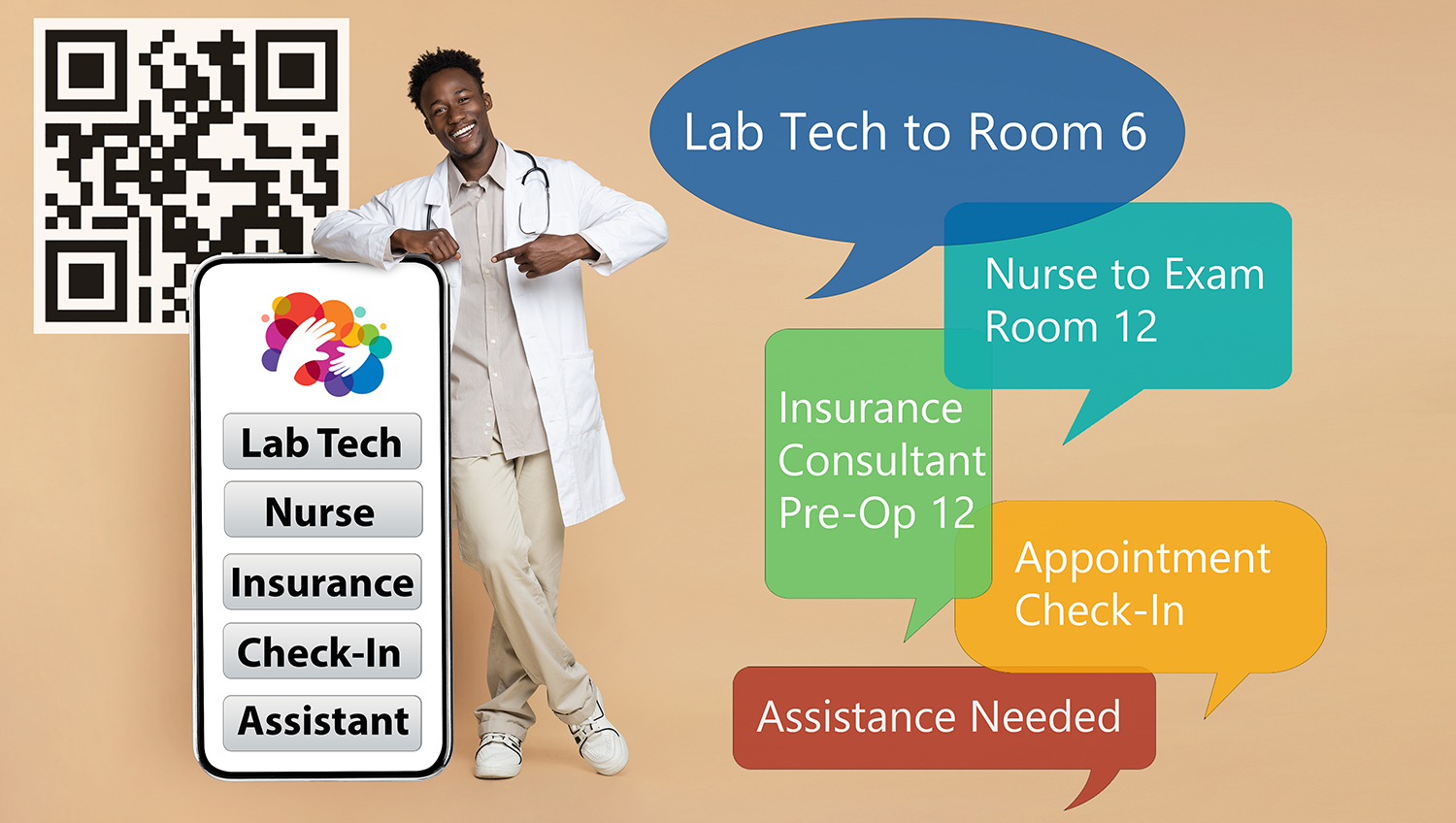 Virtual Service Kiosk for HEALTHCARE
Push for Service Buttons that Go
Anywhere!
JTECH has always been a leading provider of call button paging systems for clinics, optometrists and doctor's offices. Although traditional physical buttons are a great solution for paging lab technicians, nurses and doctors, our new button paging notification system provides additional flexibility without complicated reprogramming. Other areas that did not have paging buttons in the past can now easily give patients a smoother visit. For example: insurance consultant, custodian, check-in and restrooms.
Healthcare Communication Solutions
We have the tools to build a custom solution for any facility!
Need an Expert
Let one of our Customer Success Managers help you build a warehouse, manufacturing or logistics system tailored to your specific needs. We can provide you with multiple options and a quote with quick shipping and expert 24/7 support.