Staff & Management Wearable Communications The only wearable that delivers staff-to-staff, guest-to-staff and data-to-staff communications.
Information is received discreetly on a smart notification watch.
Improved guest and staff satisfaction, operational efficiencies and labor savings.
Fully customizable with your staff, roles and messages.
Staff Communication Re-Invented!
Link Tasks to Staff
Task Assignments &

Automated Staff Notifications

Task Completion Acknowledgment to Managers

Task Log Management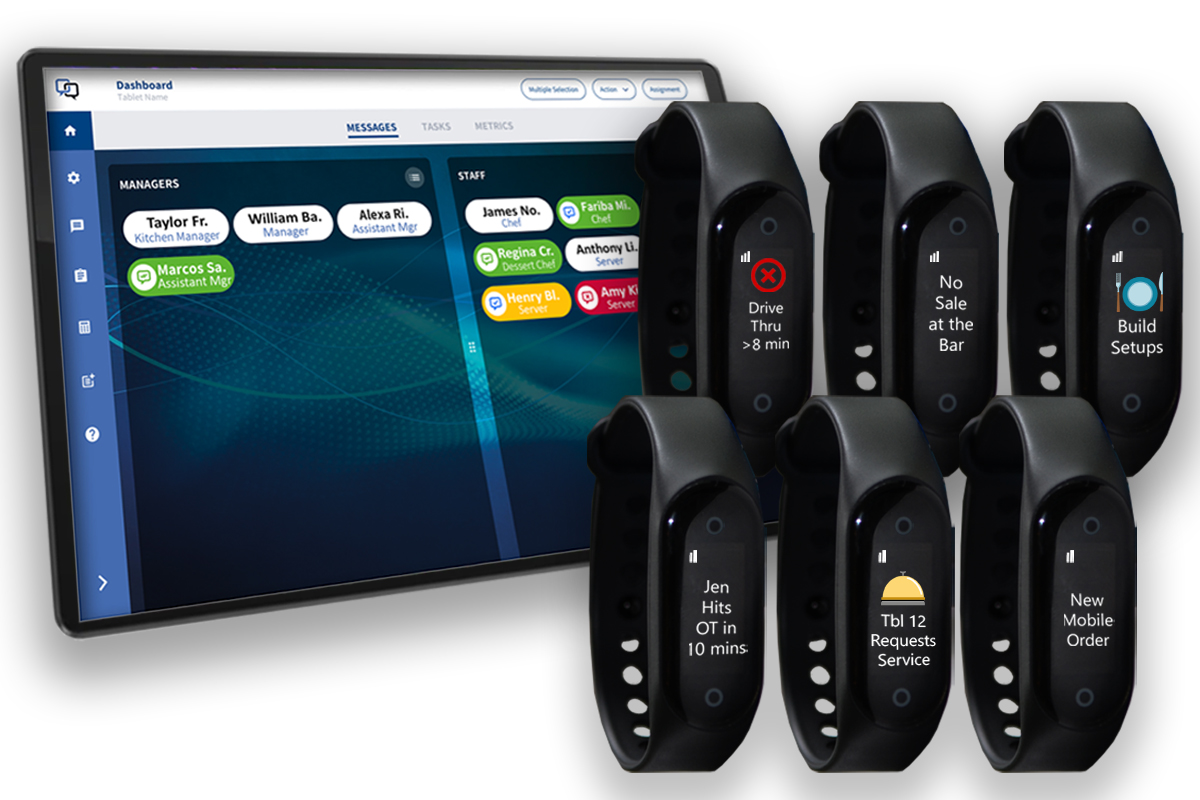 Link Data to Staff
Data Delivered Directly to Managers

Notific

ations Sent to Staff On the Floor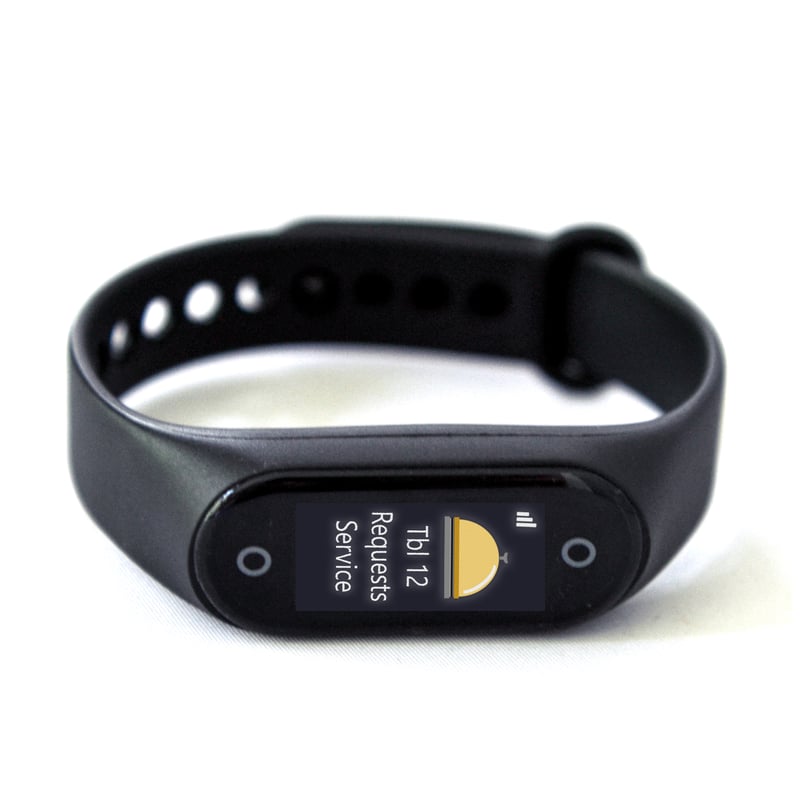 Link Guests to Staff
Connect Guests with Staff When Service is Needed

Increase Check Average with Responsive Service

Speed Table Turns

Delight Guests with Exceptional Service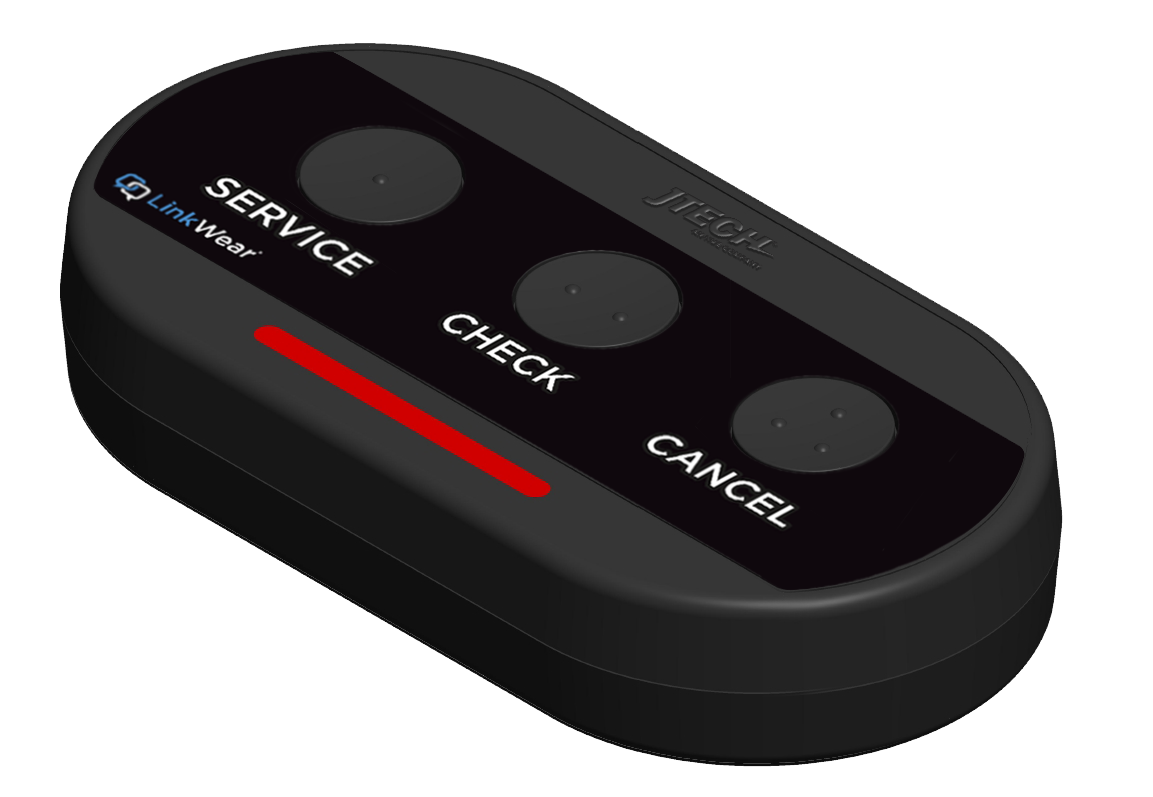 CORE - Order Now!
LinkWear Core is the base hardware product made up of a transmitter, tablet, smart bands, call buttons, charger and optional range extenders. The system functions independently of other networks.
• Actionable Notifications – Order Up, 86 item, Re-Fire, Check needed at Table 8

• Add Call Buttons for communication at the press of a button

• Fully customizable messages and roles

• Staff-to-staff (Tablet to Band), guest-to-staff (Call Button to Band) notifications
TASK
LinkWear Task is a cloud-based application that helps you put your operations on auto-pilot. You can create recurring tasks, send reminders to Smart Bands, and monitor status and completion of tasks for individuals or groups.

• Schedule repeating or one-time tasks

• Discrete text messaging to the person(s) responsible for task

• Immediate updates and replies from the band

• Tasks can also be created and assigned for non-band wearers

• Live dashboard of tasks and their status

• Already have a task management system? Integrate to LinkWear to send your tasks to a smart band
CONNECT
LinkWear Connect enables the LinkWear system to receive messages and alerts from third party data partners directly to your staff's wrist.
•

Allows LinkWear to securely deliver messages from non-LinkWear systems via API

•

Works with JTECH Applications - HostConcepts, VSK & FindMe

•

Actionable Notifications – New Pickup Order Received, Mobile Guest Has Arrived, Staff Member is Approaching Overtime, VIP Seated Table 12, Bad Survey, Average Drive-Thru Wait is Over 5 Minutes

•

Voice to Text & Text to Voice capabilities
Wearable Technology Can Help
Restaurants Achieve Peak Performance with Real-Time Actionable Data
"We are evaluating wearable technology and are excited about the capability to deliver notifications and time-sensitive data directly to our partners (staff), further enabling them in the delivery of Starbucks' world-class customer experience." Koichi Kitazumi, Starbucks' In Store Technology.
LinkWear In the Press:

Read More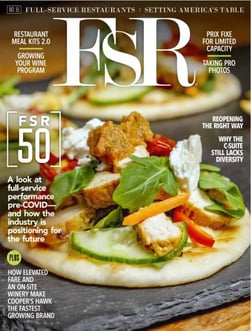 ---



Leaders in Guest & Staff Communications Since 1988
---
If you are interested in becoming a JTECH Data Partner and delivering your system or application data via LinkWear please Click Here


Veracode Verified Security Certification
Need an Expert
Let one of our Customer Success Managers help you build a warehouse, manufacturing or logistics system tailored to your specific needs. We can provide you with multiple options and a quote with quick shipping and expert 24/7 support.