Technology Overload?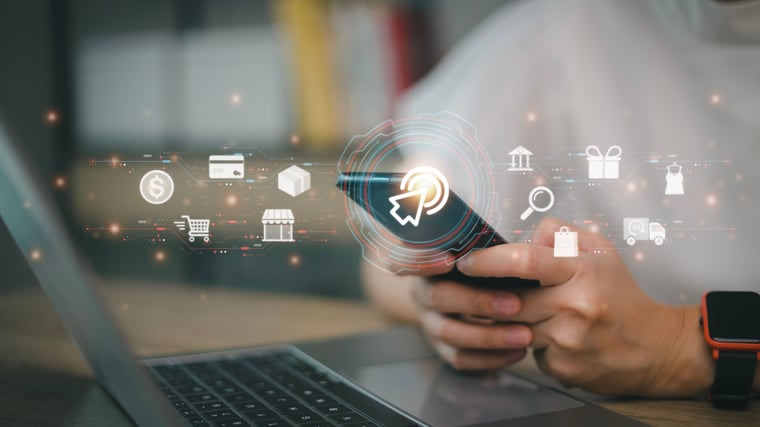 Integrations, API, Tech Stack, Analytics, Robotics, the list goes on.

If you launched your business because of a passion for something other than technology, you are not alone. While some businesses can still get by with a cash register, grease board and a credit card reader, the majority of businesses today require multiple technologies that can be complicated and time consuming. The solutions are intended to make life easier for you and your customers, but it can be overwhelming.

In the world of restaurants, retail and healthcare, a tech stack can be comprised of many different applications, databases and systems that help you achieve your business goals effectively and efficiently. The key to managing all of these disparate systems is finding the ones that are great at what they do on their own, but that can talk and share data with one another.

API or Application Programmer's Interface is a set of accessible procedures or functions that allow different systems to share data, applications and services with each other. You will often hear the term integration when discussing how one system can send a message or work with another system.

You are benefitting from data sharing connections and might not even know it!

A common example of this kind of data sharing that you see daily might be the local weather on your favorite browser. The Browser host does not have their own meteorological department. They are requesting this data through an API. Your browser sends your current location or saved location to a weather provider and they send the requested data back to your browser app.

Have you ever pulled into a curbside spot and your food was delivered immediately to your vehicle and it was still hot? The app you ordered your food from was likely using Geo Fencing data from a third party, like FlyBuy Pickup through an integration. This allowed the restaurant to know when you were getting close to the restaurant to prepare your food and when you pulled in to deliver the food. The restaurant itself does not have the satellite capabilities to track their customers locations, but by integrating with a company that does, they can offer this functionality and improve customer service.

How to decide what technology you need?

There are probably some obvious answers to this question. If you accept credit cards, you need a way to process the cards. If you take reservations or have a waitlist, you need a way to manage your tables and guests. As you start looking at solutions for your obvious technology needs, it is important to look at how they work with other systems that you may need now or at some point in the future. Look for technologies that already offer integrations with other systems used in your industry. This indicates that they have an open API for sharing information. Your ultimate goal is an automated collection of solutions with the least amount of individual displays, dashboards, headaches etc.

What are the different types of technology used in restaurants that are candidates for integration?

→ POS - Point of Sale

→ KDS - Kitchen Display System
→ Web, Phone and Email
→ Online Ordering
→ Waitlist, Reservations and Table Management
→ Payroll and Accounting
→ Staff Scheduling and Task Management
→ Equipment Monitoring
→ Alarm Systems
→ Digital Menu and Reviews
→ Staff Communications - Paging, Two-Way Radios, Wearables
Each of these solutions possess value that improves customer service and experience, speeds table turns, increases revenue, etc. Having the ability for these systems to work together and share information makes them even more valuable.
At JTECH, it is our goal to deliver the right information to the right person at the right time! We are always growing our list of integration partners. If you would like to learn more about JTECH
Integrations or to become an integration partner Click Here.